Screen Time & Your Sight
Digital eye strain, or computer vision syndrome, is a problem unique to our digital age. Between 50% and 90% of screen users experience eye-related symptoms resulting from digital device use.
Whether you are banking, reading, ordering food, or video-chatting with family and friends, it certainly seems that digital devices make our lives easier. And while this might be true, they can also cause some problems.
Your optometrist can help determine whether your symptoms are a result of digital eye strain. Come ready to discuss your screen time habits, your workstation setup, and the style and type of lighting you are using.
Please book an appointment to discuss your digital eye strain today.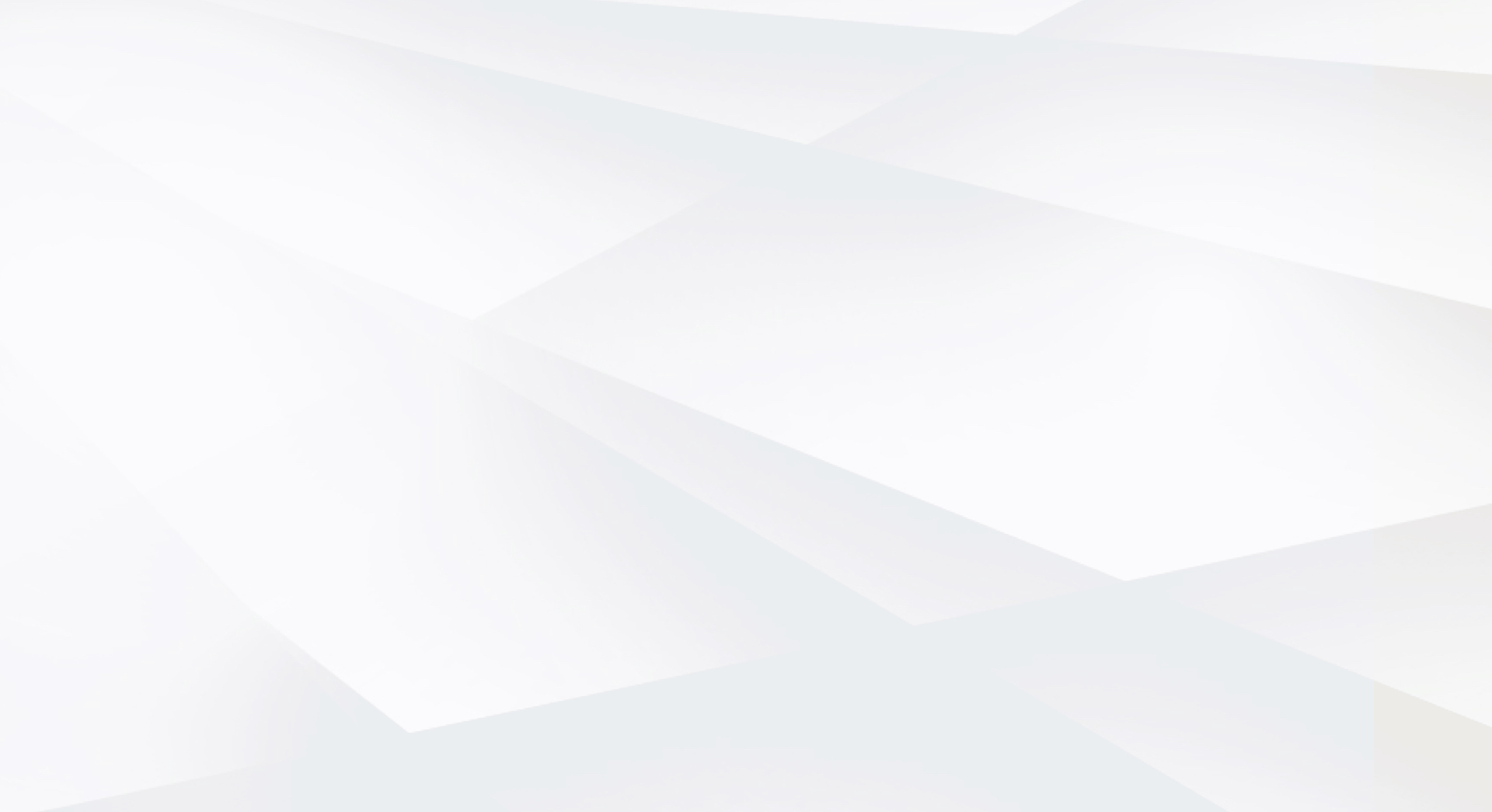 Symptoms of Digital Eye Strain
When using screens, your eyes work harder than usual to maintain focus. Even if you have excellent vision, you may still experience some discomfort if you spend a lot of time in front of a computer.
If you experience any of the following symptoms, particularly while using screens, the culprit may be digital eye strain:
Headache
Blurry vision
Neck or shoulder pain
The symptoms usually resolve after you step away from your screen. But since it is difficult to leave digital devices behind for good, the problem will likely return after picking your device up again.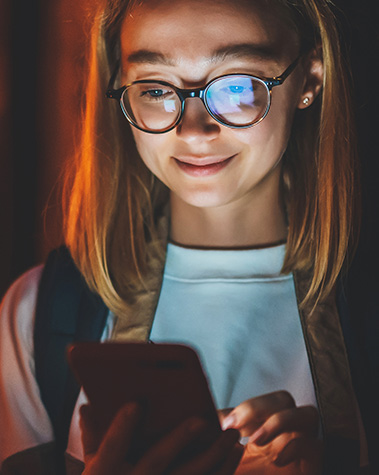 Mitigating Discomfort from Digital Devices
There are some strategies you can try at home to minimize digital eye strain:
Children & Digital Eye Strain
Children's screen time is beginning earlier and lasting longer than ever before. When children spend too much time on screens, it can result in obesity, poor sleep quality, and learning delays.
The Canadian Association of Optometrists recommends the following frequency for acceptable children's screen time usage:
Ages 0–2: None
Ages 2–5: No more than 1 hour per day
Ages 5–18: No more than 2 hours per day
When children use screens, it is good to take breaks every 30–60 minutes. Those breaks should include whole-body movement and physical activity. When possible, the outdoors is a great place for a break.
Not only does outdoor activity make for a great way to break from screen time, it may also slow the progression of myopia.
Our Location
Where to Find Us?
We are located on the northwest corner of Hwy 7 and Pine Valley Dr.
Where to Park?
There is ample free parking available immediately directly in front of our ground floor entrance
Our Address
4610 Hwy 7, Suite 110

Woodbridge

,

ON

L4L 4Y7
Contact Information
Hours of Operations
Monday

:

9:00 AM

–

7:00 PM

Tuesday

:

9:00 AM

–

5:00 PM

Wednesday

:

9:00 AM

–

5:00 PM

Thursday

:

9:00 AM

–

7:00 PM

Friday

:

9:00 AM

–

5:00 PM

Saturday

:

9:00 AM

–

2:00 PM

Sunday

:

Closed
Why Choose Us
Trusted in the Community
Dr. Brian Abrams Optometrist has been a trusted provider of family and specialized care in Woodbridge, Vaughan, for more than 2 decades. Our team has been a trusted service provider in the Woodbridge community since 1994.
Patient-Centric Approach
Your experience is our priority. From your first consultation following every subsequent visit, every member of our team is here to answer your questions and make you feel comfortable.
The Most Advanced Equipment
Our office is equipped with the best equipment and the latest technology, enabling our teams to deliver the most comprehensive and effective care, from diagnostics and exams to treatments.
Full Range of Services
We provide our customers with a wide range of high-quality and professional eye care services for every member of the family, so you can get all the care you need from one convenient location and one trusted provider.
Fast Responses
Our office is open 6 days a week and is easy to access for convenient and prompt services. We urgently respond to your requests so you can address all your eye care and optometry needs efficiently. When emergency care is required, we accommodate same-day appointments based on severity.
Expert Teams
Dr. Brian Abrams is a graduate of one of the world's leading eye care institutions and an Ontario Association of Optometrists member. While our team has many years of education and experience, we continually participate in courses to expand our knowledge and services.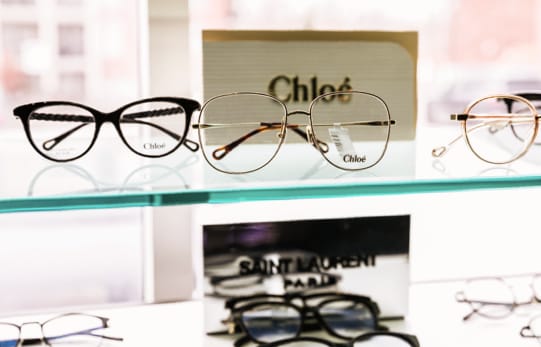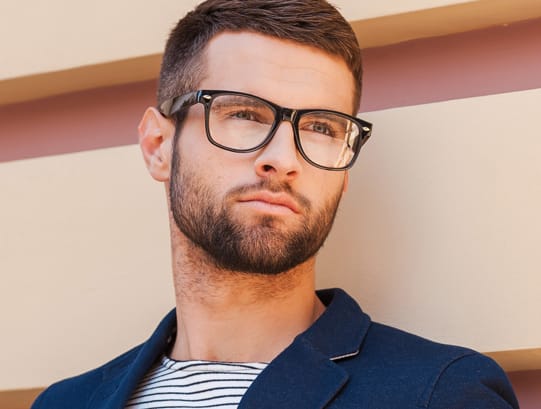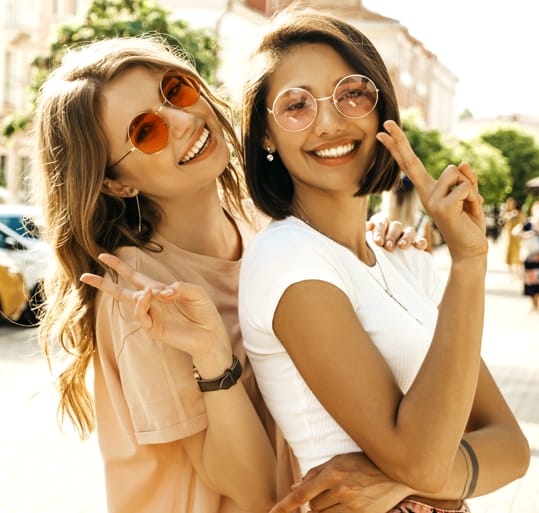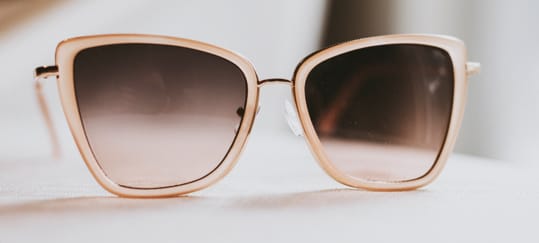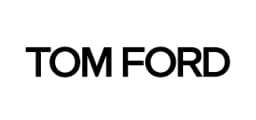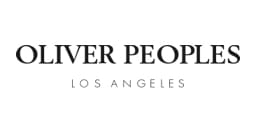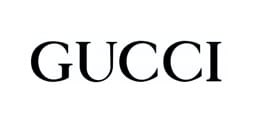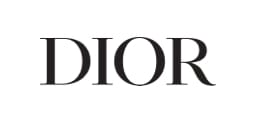 Check Us Out On Instagram